My Uncle Taught Pelé Guitar: The Mourning Is Deeper in One City - THE NEW YORK TIMES
While fans around the world grieve Pelé's death, in Santos, Brazil, where he first made his mark, residents recall a friend and neighbor who never forgot them.
December 2022 with Ana Ionova from Santos, Brazil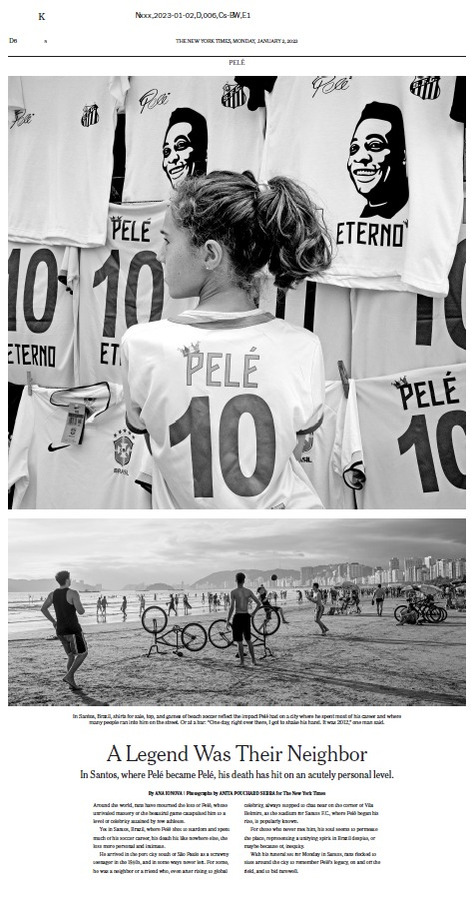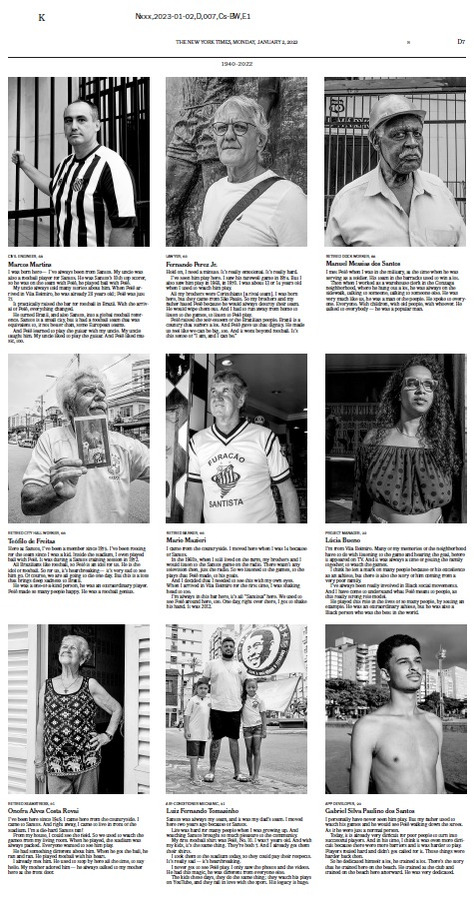 Gabriel Silva Paulino dos Santos, 20, app developer
I personally have never seen him play. But my father used to watch his games and he would see Pelé walking down the street. As if he were just a normal person.
Today it is already very difficult for poor people to turn into successful players. And in his time, I think it was even more difficult because there were more barriers and it was harder to play.Players fouled hard and didn't get called for it. Those things were harder back then.
So he dedicated himself a lot, he trained a lot. There's the story that he trained here on the beach. He trained at the club and trained on the beach here afterward. He was very dedicated.
Lúcia Bueno, 25, project manager
I'm from Vila Belmiro. Many of my memories of the neighborhood have to do with listening to the game and hearing the goal, before it appeared on TV. And it was always a time of getting the family together, to watch the games.
I think he left a mark on many people because of his excellence as an athlete, but there is also the story of him coming from a very poor family.
I've always been really involved in Black social movements. And I have come to understand what Pelé meant to people, as this really strong role model.
He played this role in the lives of so many people, by setting an example. He was an extraordinary athlete, but he was also a Black person who was the best in the world.
Onofra Alves Costa Rovai, 91, retired seamstress
I've been here since 1949. I came here from the countryside. I came to Santos. And right away, I came to live in front of the stadium. I'm a die-hard Santos fan!
From my house, I could see the field. So we used to watch the games from my living room. When he played, the stadium was always packed. Everyone wanted to see him play.
He had something different about him. When he got the ball, he ran and ran. He played football with his heart.
I already met him. He used to stop by here all the time, to say hello. My mother adored him — he always talked to my mother here at the front door.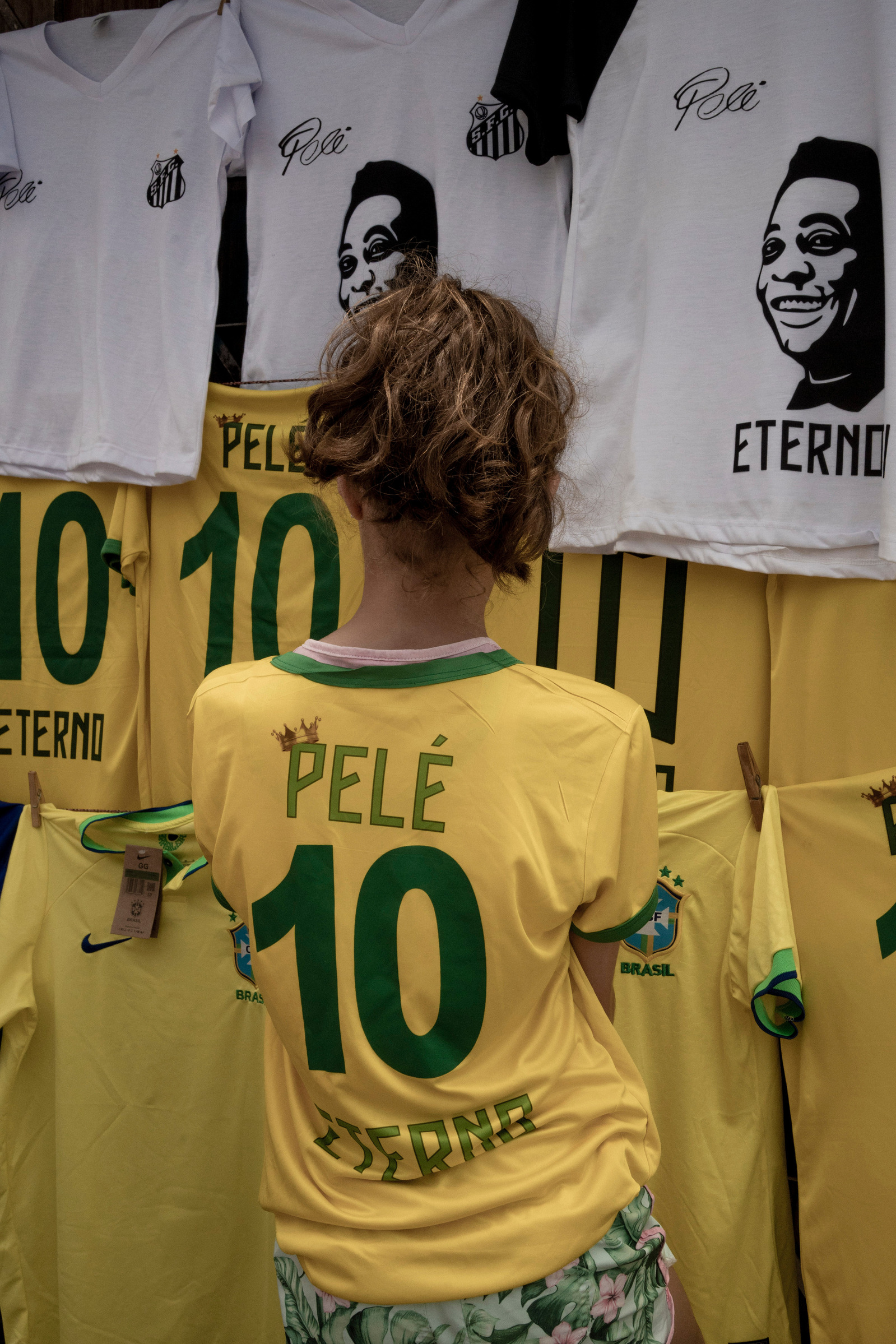 Teófilo de Freitas, 68, retired city hall worker
Here at Santos, I've been a member since 1975. I've been rooting for the team since I was a kid. Inside the stadium, I even played ball with Pelé. It was during a Santos training session in 1972.
All Brazilians like football, so Pelé is an idol for us. He is the idol of football. So for us, it's heartbreaking — it's very sad to see him go. Of course, we are all going to die one day. But this is a loss that brings deep sadness to Brazil.
He was a one-of-a-kind person, he was an extraordinary player. Pelé made so many people happy. He was a football genius.
Mourning at the Places Where 'El Dios' Walked