COMMUNICATION IS NOT A MERCHANDISE
Speak directly, without intermediary. Say what you think. Describe its reality as it is seen and not as others see it, pursuing a path of independence between the medias of the major press groups.
10 years ago, a group of young people, from different origins and horizons, start to realize radio and TV transmissions on the street, in popular neighborhoods or demonstrations and invite the inhabitants to participate, to become the protagonists of the information and the diffusion of their reality. The group DTL! Communicación popular was born.Thus they decide to learn to realize the technical equipment necessary for the creation of community, popular and alternative radios and TVs,refusing that the cost of technology is a barrier to communication.
Since their shed in Buenos Aires, located in a factory recovered by its workers, the oldest transmit to the youngest this knowledge which enabled them in the last years to equip more than 100 radios and TV from the north to the south of Argentina. It is then that they take the road to mount the future radio. The social and geographical reality varies: Radio against the mining project, another in the cultural center of a disadvantaged neighborhood, or in the middle of fields in remote rural areas, or as Antena Negra TV, an alternative TV in the heart of Buenos Aires, offering another look and information about argentinian society. The second part of this essay is a focus on one of this media, Antena Negra TV, a TV with digital technology in Buenos Aires which is fighting against a big security company called Prosegur, to use the same radio frequency, a frequency reserved by law to non-profit medias but which is not respect.
3 chapters :
> DTL ! From the ground to the air
> Andalgala - A radio against the mine
> Antena Negra - a TV as a space of resistance
DTL ! POPULAR COMUNICATION
FROM THE GROUND TO THE AIR
A RADIO AGAINST THE MINE
FM EL ALGARROBO
ANDALGALA, ARGENTINA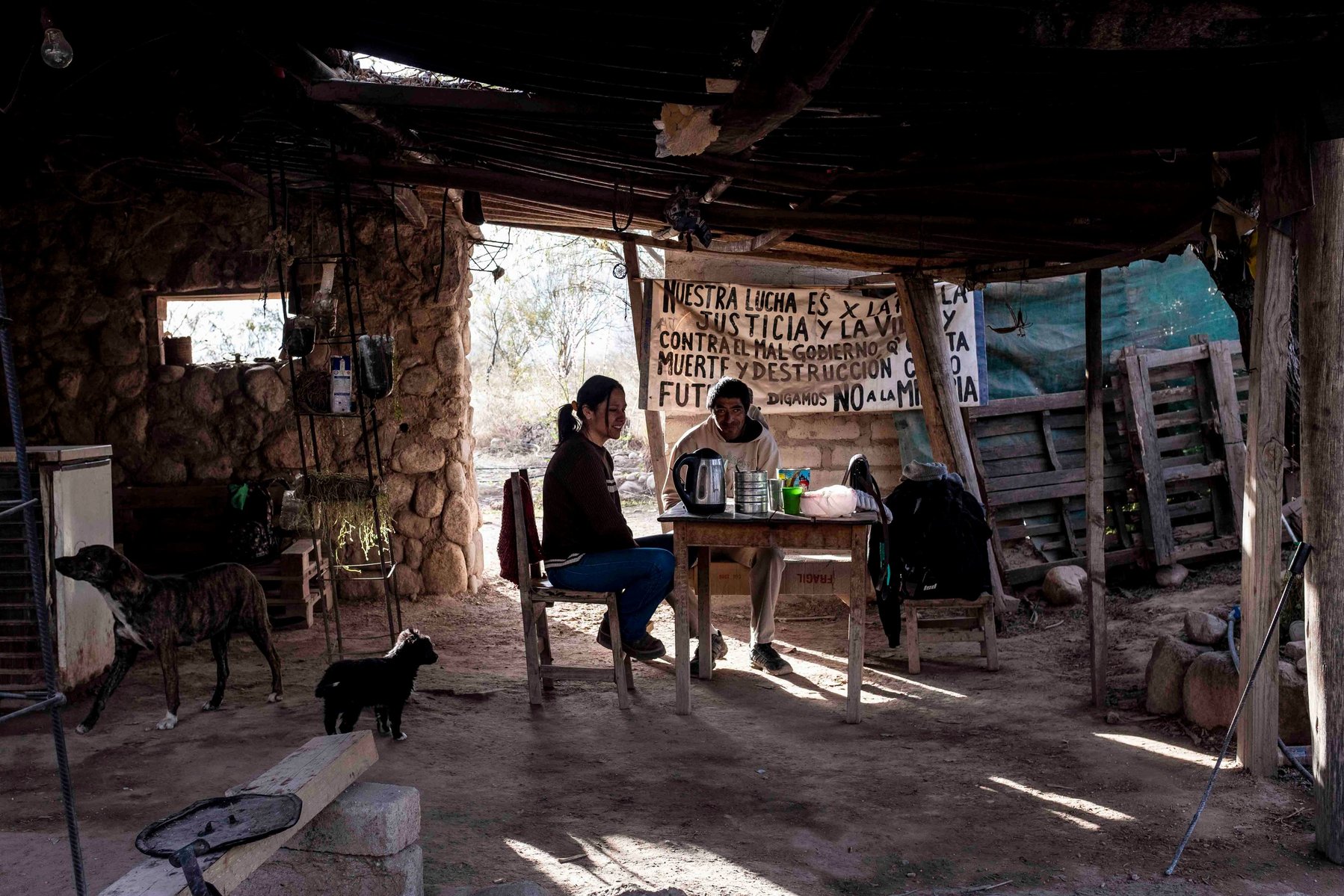 ANTENA NEGRA TV
A TV AS A SPACE OF RESISTANCE
BUENOS AIRES, ARGENTINA