Algeria(s), a mosaic of heirs seeks to draw a portrait of the composite community linked to Algeria on French territory and its archipelago of memories, after 130 of colonialism, 8 years of war (1954-1962), 1 milion people back to France in 1962 and decades of algerian migrations in France
Based on encounters across France, it aims to ask questions, highlight contradictions, what brings people together more than we imagine, what also divides. A reportage at ground level, in counterpoint to national narratives, inspired by my own family history and my interest in transnational relationships, histories and identities.

More than a reportage, it is an essay. A first stone of a necessarily long and slow work, which will have to continue. A path nourished by my own questioning and the desire to discover, listen to and understand those of other "heirs", however different they may be. Here, no linear or descriptive narration, but six portraits around which gravitate a series of sequences that function as microcosms of ideas, questions and emotions that sometimes answer each other smoothly, sometimes clash. To make visible to the eye and the mind the chaos of deep emotions that Algeria arouses today, from France.

Here we speak of identity (s), transculturalism, migrations, exiles, belonging, racism, in a transversal way. It is from these visual encounters that possible dialogues are born, together, but also questions that would disturb us in the depths of ourselves, whatever our link or not with Algeria
The portraits of Norah, Mohamed, Samira, Marte-Hélène and Salvador, Momo, and Emilie are part of the final version of this project but many other people have contributed and inspired, through their time, their history, their ideas and conversations to the genesis of all the images of this project which explores without limit the idea of Algeria and its manifestations, collective or individual in French society.
With the support of the BnF - National French LIbrary with the photographic comission " Radioscopie de la France" and LFI - Leica Fotografie International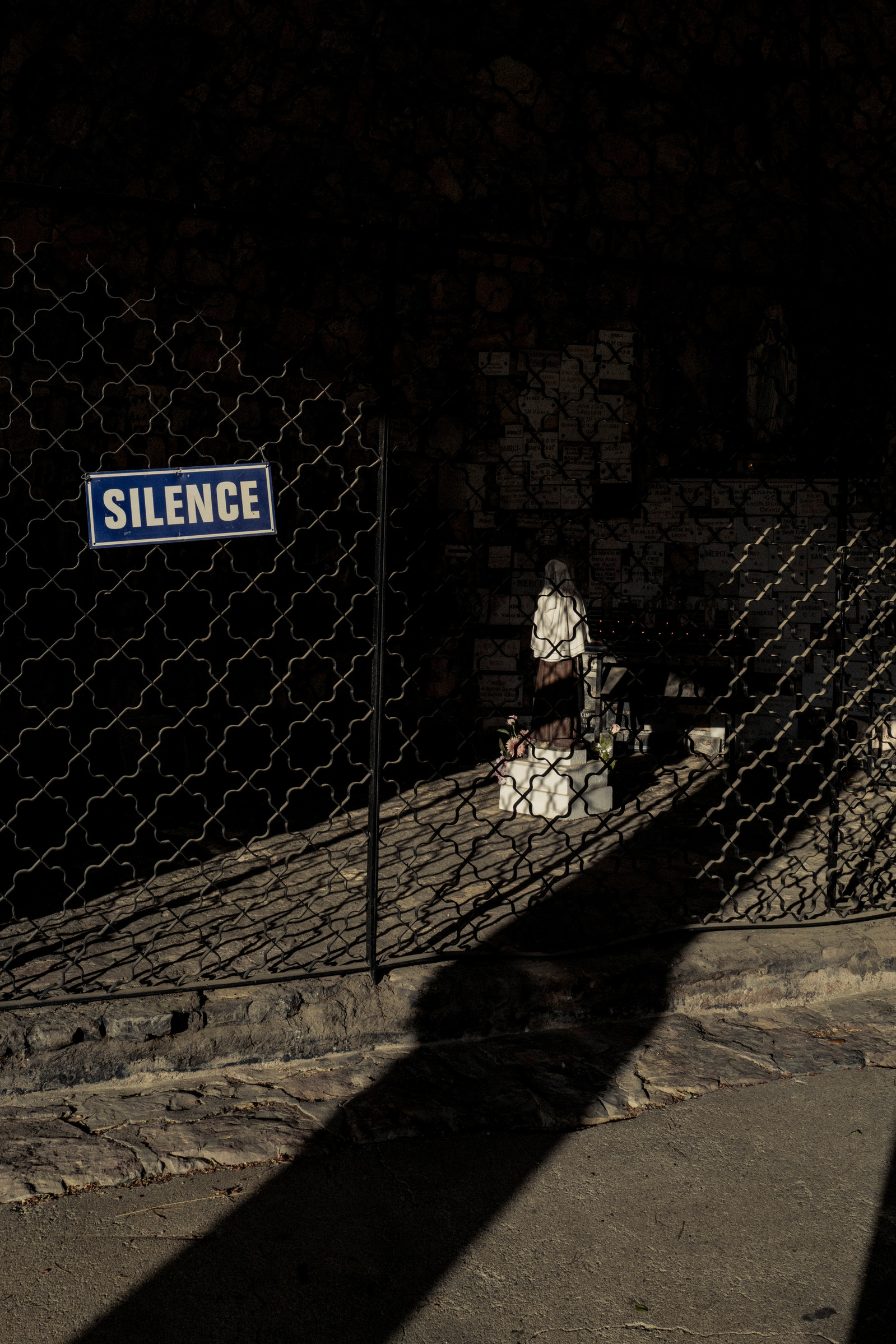 Emilie Belafkih poses for a portrait in her living room, in Roganc, Bouches-du-Rhône, France. April 26, 2022. She is 39 years old, a company manager in transportation and furnished apartment rentals and lives today with her husband and children. Daughter of a black foot, Algeria for her is a buried identity, a kind of hereditary suffering that we do not understand. Something that transpires within the family but without real transmission. In spite of this, she feels a deep attraction, from a very young age, for this country, a culture. Imagination or real attachment? She will experience it personally in 2018 during her first trip, accompanied by her father. Years of silence that suddenly found the words to express themselves, to feel. This trip is the apotheosis of a personal and intimate journey, on the fringe of the pied-noir entourage and of what sometimes qualifies as an inherited racism, in the community she frequents. From the little girl of 8 years old in search of meaning, wearing a "French Algeria" pin, she gradually became interested in the Arabic language thanks to the grocer of her neighborhood who acts as a teacher, and began reading the Koran, before converting to Islam in 2009. Rognac France
Sequence 02_The city, the people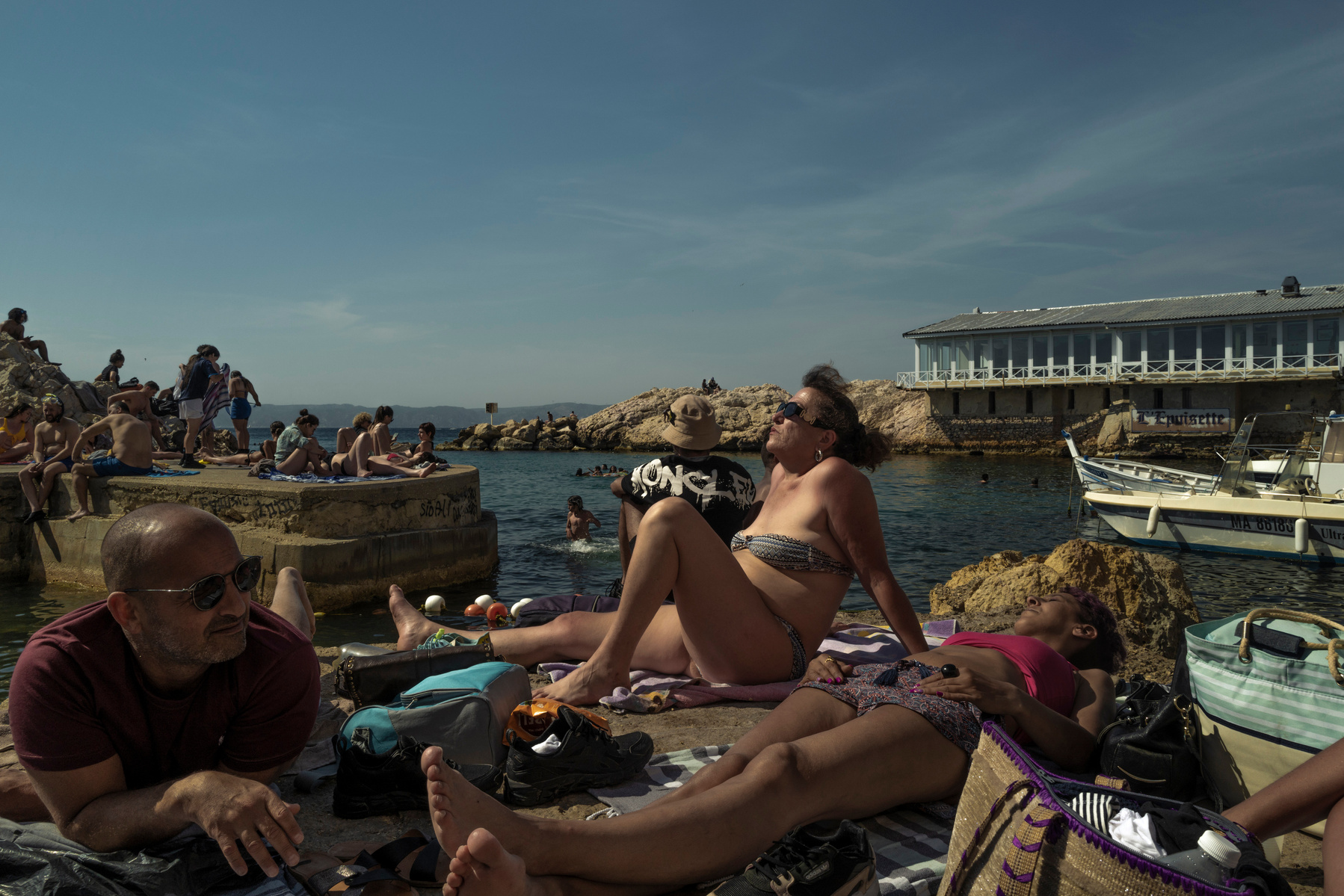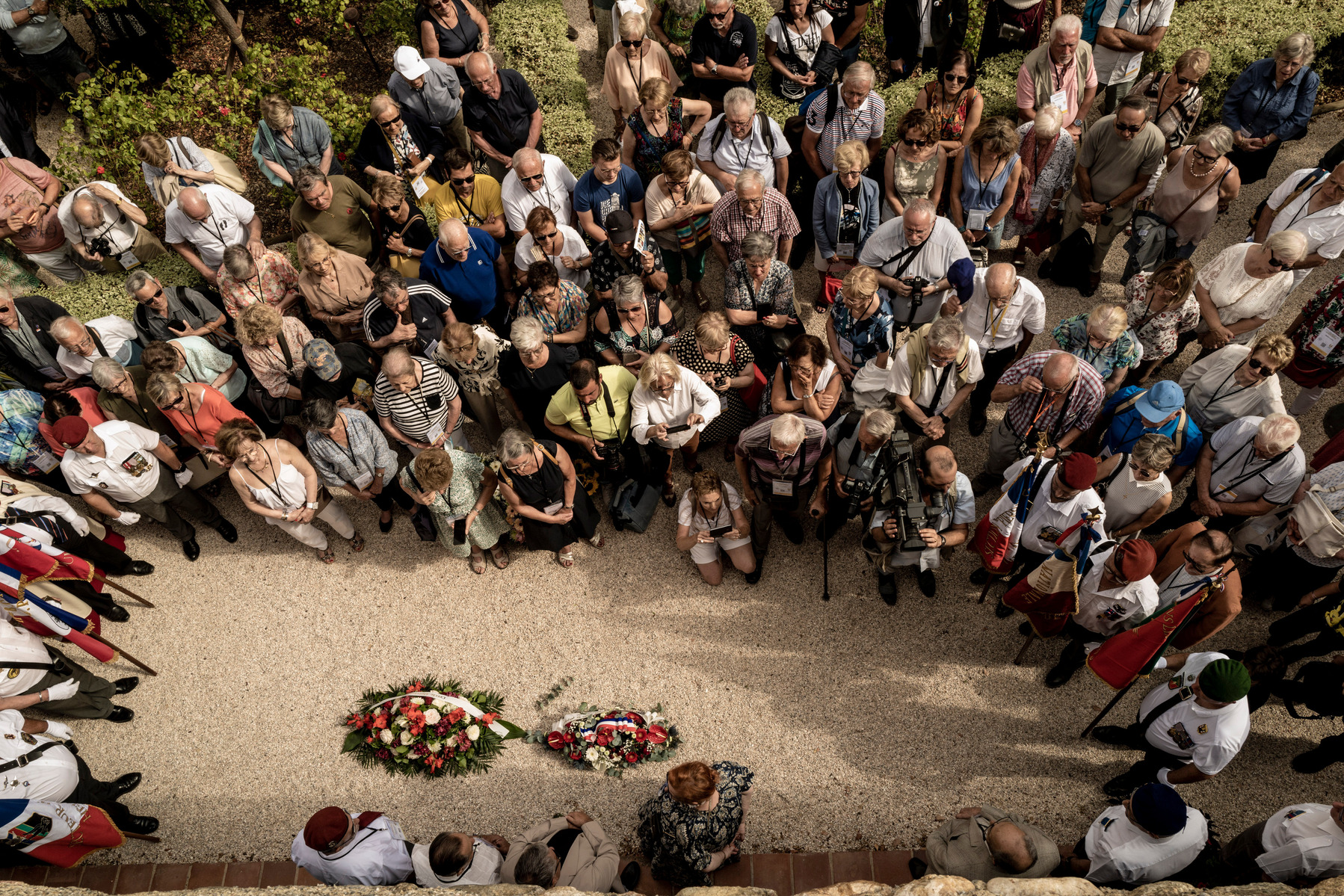 Norah Bouhacene (46) in the sun on a rock of the Vallon des Auffes. Marseille, France. May 15, 2022.
Norah is an educator, but she also went through the army where she felt she was the "bougnoule" on duty. The youngest of 16 children, she was born in France to Algerian parents, and feels above all a Marseillaise. "Algeria, for me, is my mother", it is her common thread, the link with the country where Norah does not necessarily have very good memories. However, for the past 3 years, she has held dual nationality, to avoid visa problems, in particular to accompany her mother who wishes to rest in Algeria when the time comes.
"In France you can be Franco-anything, there is no problem, but as soon as it is Franco-Maghrebian, it is not possible. France and Algeria according to Norah, it's I love you, I love you not.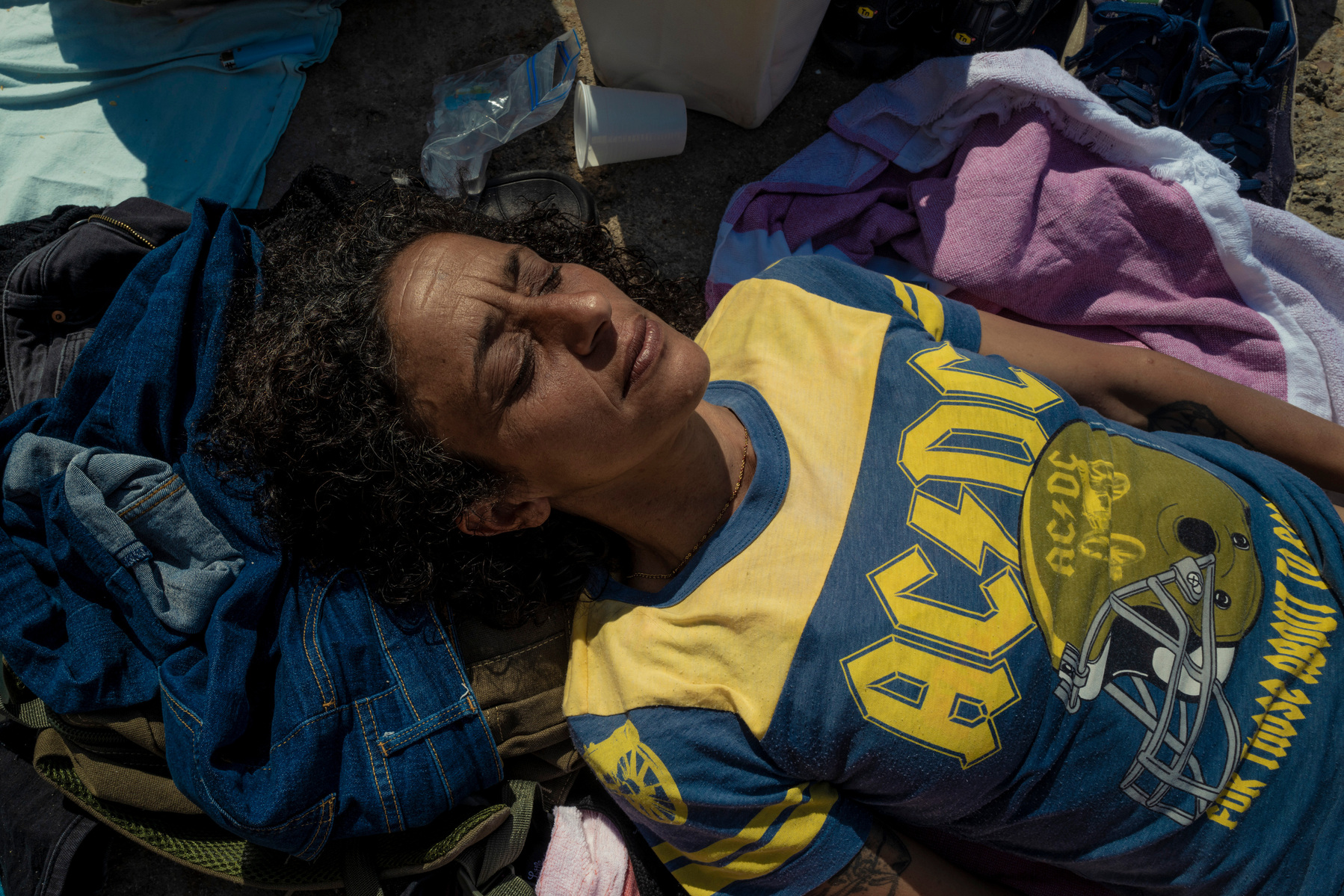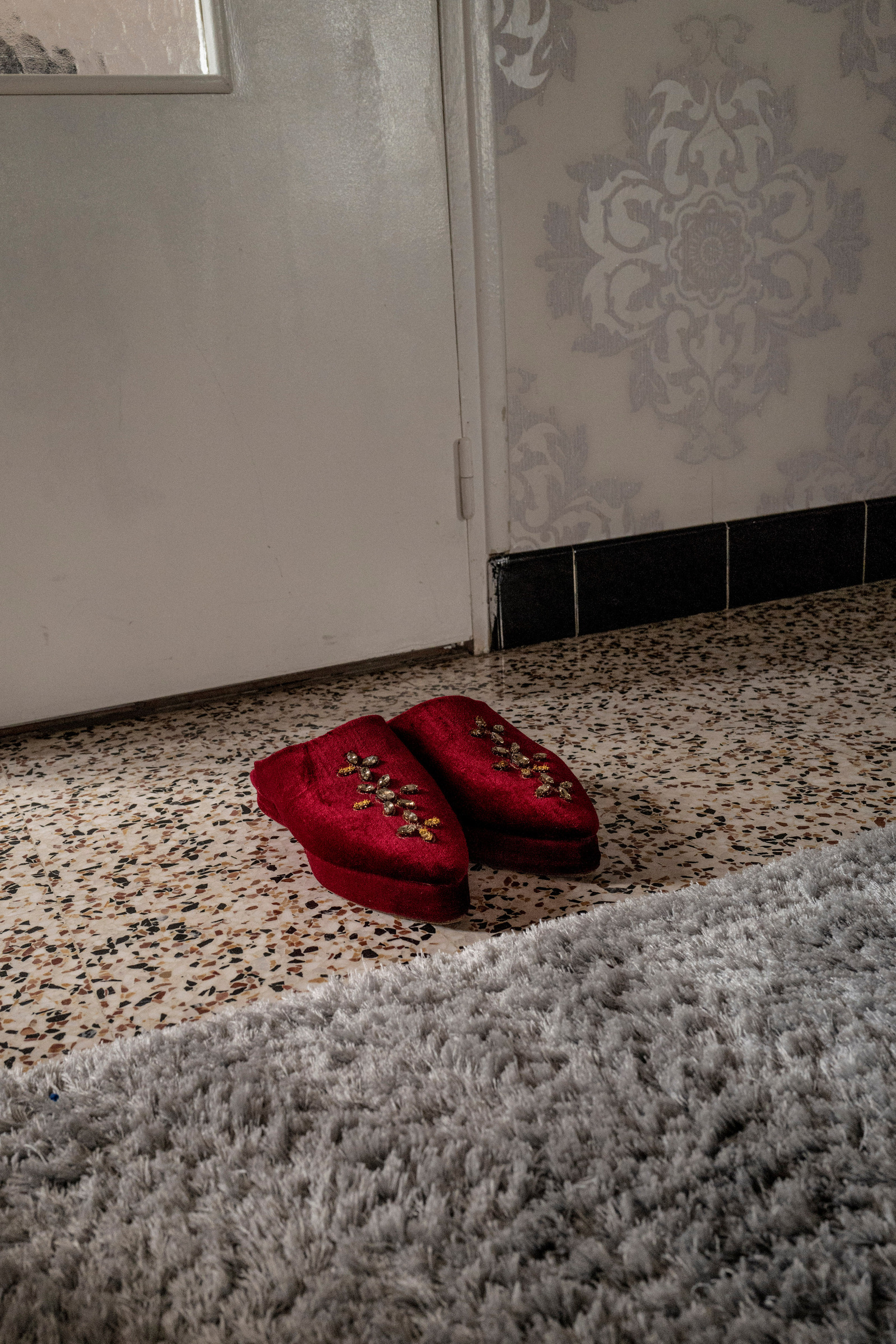 Mohamed K., 44 years old in a street in the Noailles district of Marseille, France. He is a handyman, mechanic and computer technician, and works in an association in the city center. He is originally from the Oran region, he arrived in 2017 with a tourist visa, to take care of his mother, in France for 25 years, who had health problems. Having a good situation in Algeria, moving to France was never really an option.
Without papers since the end of his tourist visa, he cannot return to see his wife and 3 children, who remain in Algeria. In October 2022, he will have been living on "French soil" for 5 years, hoping to obtain a residence permit with the help of a lawyer. The soil, and the inhabited territory is a notion that defines according to him who we are, and that obliges each one to respect those who surround us and share this soil, whatever our origins.
Marthe Helene Choukroun (right) and her son Salvador (left) on the balcony of the family home. Montpellier, France. May 9, 2022. Marthe-helene Choukroun was sent to France after the death of her mother (while her brothers remained in Algeria). Atheist, it is to her that must return "the tray of the ancestors", rabins in Algeria, even if she has always sought an alternative to receive this gift heavy with tradition. It has finally traveled with her many lives to Paris, Ecuador, and then to Montpellier, where it is kindly forgotten. It is always there somewhere but we never really know where it is. It is when we talk about it, when we wonder where it is, when we look for it, then confuse it with another one brought back from Morocco, that it appears.
Samira Ferfache ( 51) on the terrace of the premises of Cocoon'âges, in a building of apartments of the new extension of the district "Les crottes", which she is in charge of. The idea is to support the appropriation of the space and to guarantee a certain link between the inhabitants. Marseille, France. May 16, 2022. Born in Bordeaux, her father, from the generation of what she calls "the good citizens" was a communist and union activist, a local supporter of the FLN. For her, Algerians have a real sense of community and a fighting spirit, due to the non-presence of the State in their daily lives, something that she believes they try to reproduce in France, when they arrive, alone in this new society. She imagines her community of belonging to be Mediterranean, but she constantly reflects on her Algerianity through her work, her encounters and her own life path, which evolves according to the audience. A fluid feeling of belonging and a real logic of interculturality that exudes between the two countries. "The wealth of France is diversity, the rest I do not want".
Mohamed Goumri ( 38), known as "Momo", wears a custom-made "Orange Hermes" Djellaba in a Marseilles cove on his day off. Marseille, France. May 18, 2022. Originally from Oran, he is a famous waiter in the bars and bistros of Marseille, who greets everyone in the street. At the beginning of his career, in a fancy place of the Phocaean city, his boss sees Mohammed's first name in a bad light and suggests that he be called "Zidane", because it sounds better for the customers. An ordinary racism. Homosexual, Mohammed is the only one in his family who does not yet have French nationality despite being 17 years old in France. Born in Libya during a trip by his parents, his birth certificate is not accessible and has delayed the process. But if he really had to choose, it would be Algeria without hesitation, of which he is proud, even if his life is free. Marseille France
Sequence 07_Welcome and exile